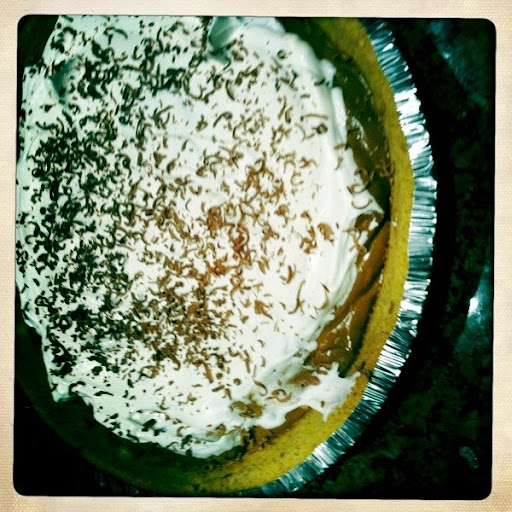 For the big night I made the easiest pie ever and it turned out pretty yummy.
1. Make choco instant pudding
2. Mix whipped cream in w the pudding
3. Put mixture in a pre-made crust
4. Refrigerate for an hour or more
5. Cover the top with more whipped cream when you're ready to serve
Easy peasy.