I kind of love going to sporting events. Maybe it's because I spent half my time growing up attending my brothers' games, I don't know. But for whatever reason I really enjoy it. If it's a good game, it's fun to get really into it, and if not, you're there hanging out with fun friends, watching crazy people, and eating nachos and drinking coke. Can you think of anything better? I dare you. I finally hit up a Jazz game..
and when I came home I found this: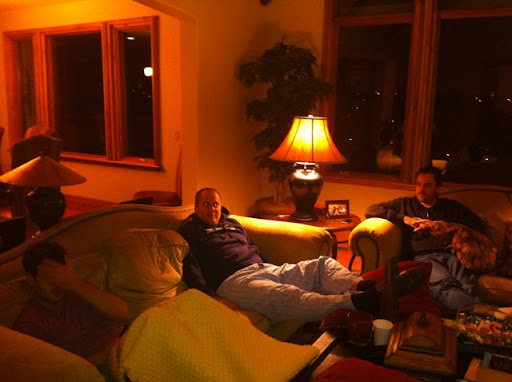 the boys intently watching The Bach WITHOUT any girls. They'll try blame it on me, just like they try to blame Oprah on me, but it's ALL them. I promise. Honestly though, I can't complain.. maybe that's why I like them so much. They're kind of like hanging out with girls.